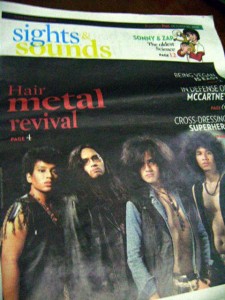 Senangnya ketika tahu GRIBS jadi cover Sight and Sound di The Jakartapost 10 Oktober 2010. Well, semoga band ini akan semakin terkenal dan menjaring banyak penggemar. Baca juga tulisan mengenai hair metal yang mengaum kembali di halaman 4. Ada tulisan mengenai Sangkakala juga.
Baca tulisannya disini
Hair fucking metal rules!